Happy St. Patrick's Day from our family to yours!
Today we celebrated St. Patrick's Day with an Irish-themed potluck.
The food was great and the Green River was flowing!
We then gathered for a group photo and somehow all the smiles from lunch
disappeared...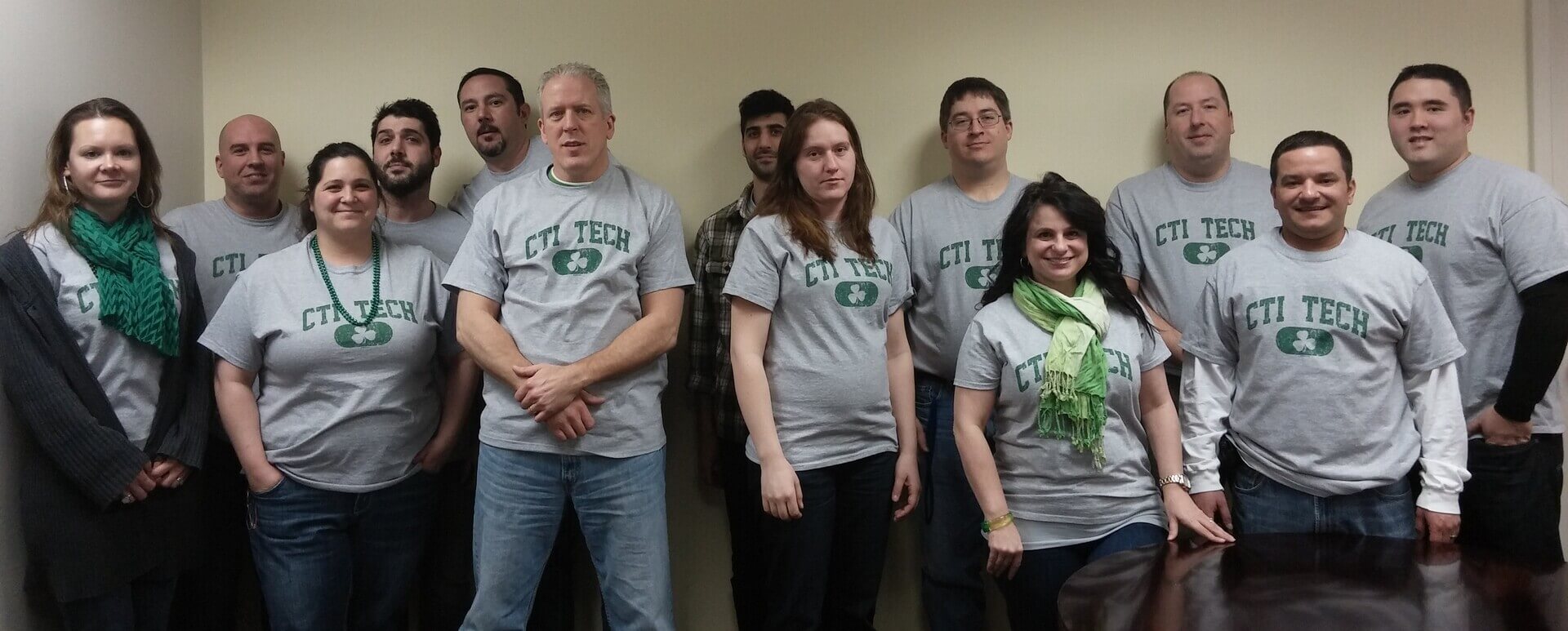 And then the smiles came back!