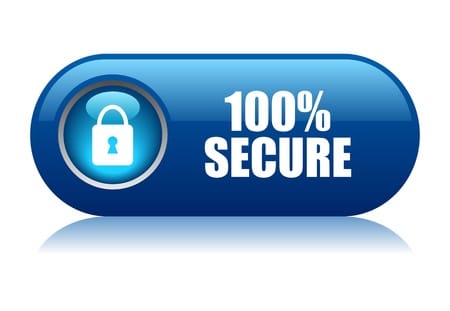 Crystal Lake Managed IT Service, We Make IT Happen!
CTI Technology provides many businesses of Crystal Lake with Managed IT Service and Support. We are the area's #1 source for all things technology. We provide IT services for local businesses with 20-200 staff in many different industries including legal, manufacturers, financial, medical, education, construction, and more.
We are a "one-stop-shop" for all of your company's Managed IT support and service needs. We take care of everything – your network, software, WiFi, computers, vendor relations, printers, cyber-security. You name it!
Give us a call and let us show you what fast, friendly and affordable IT service should be for your business.
Managed IT Service | CTI Technology
Let us help make your IT run much more smoothly and efficiently. If you are interested in saving time and money on IT headaches, call us for a free consultation today!
Services we provide:
Network Installation & Repair
IT Service
IT Support
New Building Construction
Financial Offices
Cloud Computing
HIPPA compliment
Warehouse IT Solutions
For a full list of the IT support and services we provide in Crystal Lake, visit: IT Services page
Are we certified? Are we qualified? Yes we are! We have certifications with many partners:
Microsoft
Office 365
ShoreTel
Cisco Open DNS
Dell Certified
Webroot Certified
WatchGuard
If you are in need of fast, affordable, and reliable Managed IT services, CTI Technology is just a phone call away.
Call us today @ 847.888.1900!
Managed IT Service
Tech Support
Computer Repairs
Patch Management
Onsite Repair
Quarterly  Reviews
Project Management
Disaster Recovery
Cloud File Sharing
Network Evaluations

Computer Support
Business Phone Systems
24/7 Server Monitoring
Security Assurance
Backup Monitoring
WIFI Security & Support
Phone System Support
Crystal Lake IT Service
Virtualization Services
LAN/WAN Support
Server Migration

Remote Support
Managed Services
Software Deployment
Relocation Services
Nationwide Reach
384 Nationwide Techs
Cabling Management
Hardware Support
Firewall Installation
Remote Data Backup
Security Audits

Hardware Upgrades
Not ready to call us just yet?
Without a doubt you've heard more than just ramblings about the pros and cons of outsourcing anything. Unfortunately, there is a lot of skepticism and unknown surrounding Manged IT service companies like CTI Technology. Is the IT outsourcing right for your business? After reading this eBook, you'll know and truly understand why companies such as yours win when they choose to outsource their technology department.
"WOW – This level of service is a step above the rest."
"Purchased new cord, rebooted computer, IT WORKS! Thank you everyone for all of your assistance today. Your customer service is top notch!"– Cindy
"First, let me mention that CTI did an amazing job for PAS yesterday….You guys are an excellent resource!"
"You guys are AWESOME!! How did we ever function without you?? Thanks!!"
"Thank you so much for the update. You are all awesome!"
"It was a pleasure to work with everyone at CTI. The smooth transition from the old system to the new was a refreshing change from some previous projects. I look forward to our continued relationship."
"Thanks so much! I was especially pleased and impressed that your team was able to assist me with working around his Windows 8 – I was so happy I gave them all a high-five!"
Some of our Expert Advice