It's that time of year again. People are out shopping, everyone is filled with Christmas cheer, and small businesses are getting hacked.
Every year the game has changed in the hacking world. It isn't just phishy emails (pardon the pun) that are the problem, now by simply clicking on a bad link on a website or Facebook or wherever, you could be infecting your computer with malware that will cripple your business.
According to the Center for Strategic and International Studies, cybercrime creates a $100 billion annual loss to the U.S. economy…
Keystroke logging software (or keylogging) is an incredibly frightening prospect (more on this in a minute) that is just one of the millions of online threats that small business these days are facing.
Cybercrooks are increasingly targeting small businesses because they have neither the expertise nor resources to be vigilant and ward them off. Whereas a giant bank for example has scores of people that do nothing but online security, the typical small business is lucky if it has a part-time IT guy.
The good news is that companies like CTI Technology, know this and work hard to create top-notch security solutions for the small businesses that are affordable, powerful and thorough. As such, while a small business may not be able to afford its own cybercrime prevention unit like a bank can, there is software available that does the heavy lifting for you.
If you really want to be scared straight, consider the aforementioned problem of keylogging software. By opening up an infected file or even just clicking on an infected link, malware that logs what you type on your keyboard can surreptitiously be installed on your computer. Remote cybercrooks can then see what you type to, say, log into your bank.
How pervasive is this sort of problem? Last quarter alone, security experts discovered 14 million new malware programs. 14 million. According to the Center for Strategic and International Studies, cybercrime creates a $100 billion annual loss to the U.S. economy.
Couple that with the results of a recent British study that found that only 36% of small businesses have any sort of real security software and you see just how vulnerable small and medium businesses are to cybercrime.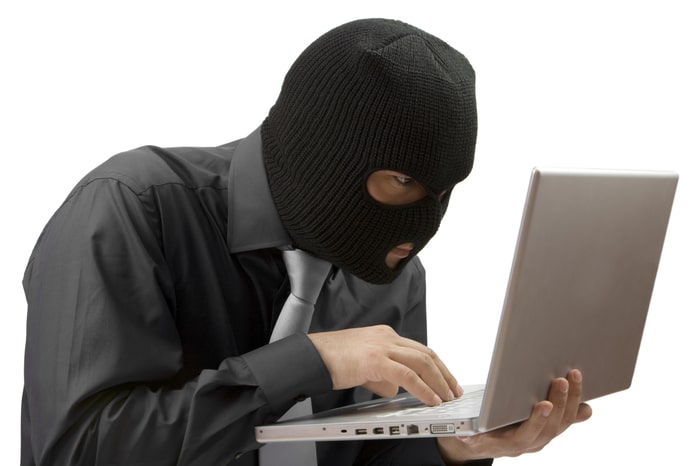 So, what do you do and how can you protect your business? Here are four simple strategies to implement:
1. Get protected: Could-based solutions are great because they provide 24/7/365 protection to your computers and system. This allows you to reduce administrative overhead, reallocate IT resources, get up-to-the-minute security, and protect your computers, data, and small business network.
2. Back up: You know the drill and I hope you have listened. Backing up your data is of course critical, and again, using a remote, automatic, cloud-based solution provides daily (or hourly!) backups. Never lose a chapter of a book – err, I mean, your data – again.
3. Have a back-up plan: In the case of a cyber-attack, having a backup plan for how to deal with it and continue operations is wise.
4. Train your staff: Create cyber-security policies (for example, no downloading software from unknown sources, no clicking of links from unknown, people, etc.) and then take the time to train your staff on what these policies are, why they are important, and what you expect.
Online security for small business is a no-brainer because it is very effective, very affordable, and the consequences of doing nothing can be the difference between staying in business and not. If you are in need of a security plan, contact CTI Technology today to discover ways to protect your business so you can get back to focusing on the more important tasks; your business!