Welcome Fitzpatrick Allen To Our Team Of Chicagoland IT Experts
CTI Technology is proud to announce the latest addition to our staff of IT professionals: Fitzpatrick Allen. Please join us in welcoming Fitzpatrick to the team.
Fitzpatrick joins our team as a Support Desk Administrator. Fitzpatrick is highly client-focused and brings a strong commitment to resolving customer issues in a timely manner. His passion for solving problems and eye for detail will make him an invaluable part of our support processes.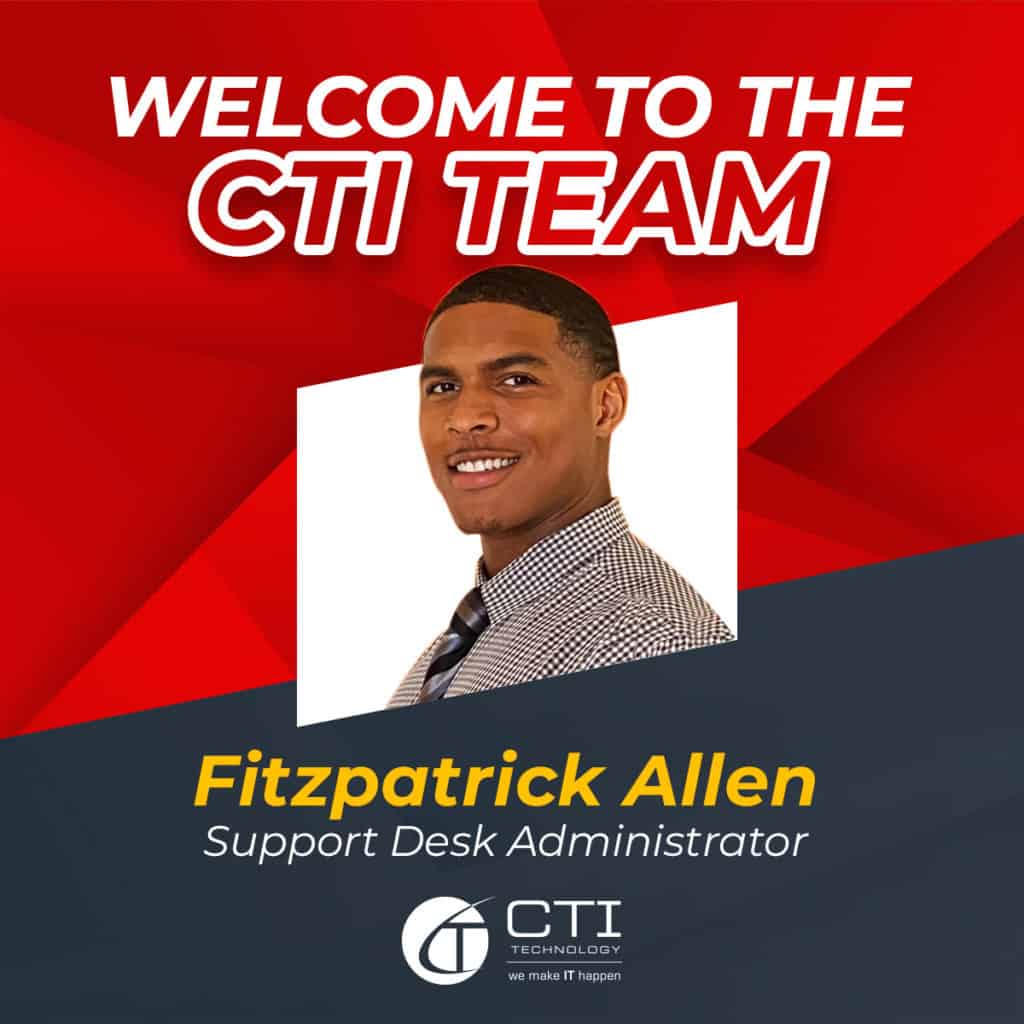 Given that your IT is such a foundational part of your business, you need to invest in support that will make sure it keeps working for you, day after day, regardless of increases in cybercrime or a careless employee. That means you need a support desk you can rely on to be available, fast, and effective each and every time you call.
CTI Technology is proud to offer high-quality support desk services for our many clients — and Fitzpatrick is a key part of that effort. We're excited to have Fitzpatrick joining our team, and can't wait to see the difference he makes for clients like you.
Once again we'd like to welcome Fitzpatrick to the team and wish him the best as he gets to know our clients. We look forward to the opportunity to work with him each day, and we believe he's going to be a valuable addition to the team.