Does Your Chicago IT Company Share Its Key Performance Indicators?
Savvy business leaders understand that what gets measured is really what gets done. KPIs are the most important measures that every company requires in the current world. Theoretically, KPIs measure the most critical financial and operational measures you need to make accurate decisions and grow.
However, this is not always the case as not all MSPs offer a comprehensive set of KPIs. It is essential to work with CTI to get proper KPIs and measure your effectiveness with clients to succeed.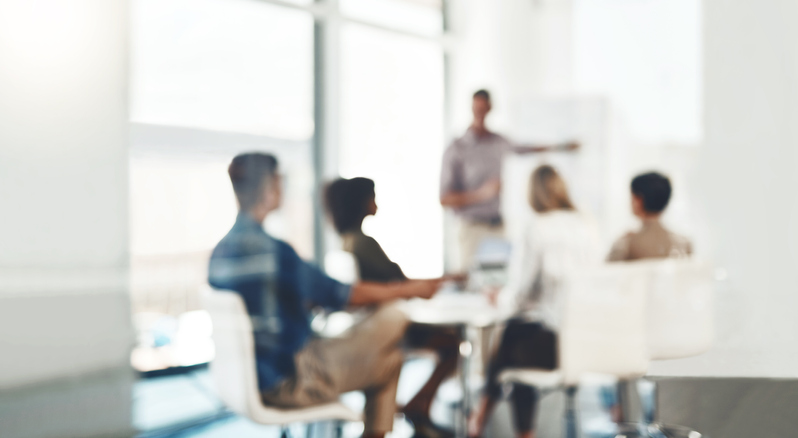 Why do KPI Systems fail to be Effective?
First, too much information: Today, every corporate system produces comprehensive information that requires sorting to measure effectively. Leaders want to measure 'everything' or pick seemingly ubiquitous metrics that do not add value. Selecting the right metrics requires considering the internal and external factors that affect your organization's bottom line.
Second, most CEOs take responsibility for creating corporate objectives and KPIs. They often overlook vital input from those in the front lines, who will be actively involved with their implementation. In this case, the creators will ignore major factors or misjudge if the business can achieve specific results.
Third, some KPIs do not offer adequate specificity to address underlying business issues. If you cannot identify and measure correct factors that affect your operations, you'll have greater costs in the bottom line.
Fourth, when the company fails to identify the people responsible for reaching targets, the likelihood of missing these targets is high. It is essential to have an appropriate person's performance evaluation.
You can eliminate all these issues by getting suitable KPIs for your company. AT CTI Technology, customer service has always been our top priority. Our KPIs are designed and utilized to regulate our responses to specific clients.
These KPIs also allow us to negotiate mutually beneficial service agreements with our clients. They help us fortify relationships with specific clients and sometimes eliminate clients.
Here are a few KPI's we track:
Service Gross Margin
This is a critical calculation for MSPs to understand if their service department needs more revenue or expense reduction such as tools and employees. Generally, it is the starting point for businesses towards achieving a better and healthier net profit. The gross margin enables companies to measure how efficiently they can make money from products and services.
With a high gross profit margin, your business is better positioned to get a substantial operating profit margin and solid net income. For a startup, a high gross profit income shows you can reach a break-even point faster and earn better profits from the basic business operations.
It doesn't mean that a high margin is possible. The company should optimize its pricing strategy to understand how the margin reacts to consumer buying habits. Every business's goals are to capture the highest possible margin and maximize revenue without compromising sales.
Equally important, the gross profit margin will impact your cash flow significantly. It would be best to expand inventory costs to acquire and make products. Knowing your accurate gross margins and sales trends can effectively drive your company's cash flow and reinvestment strategy.
Agreement Gross Profitability
With gross profitability, you can evaluate your agreement to ensure the clients do not over-consume your team's service and burn out the staff. It is also essential to analyze profitability and financial performance as it demonstrates the efficiency of your business in using its raw materials, labor, and other supplies.
Higher gross profitability tells you that you're earning favorable gross profits. Therefore, we advise that you measure the index. You can use it to figure out all the underlying reasons and why there are changes in the profitability of a business. This will enable you to undertake corrective measures to affect your company's efficiency.
CSAT
Happy customers equal happy business. Taking care of your clients is the number one priority when growing up. To take good care of your customers, you need to collect and analyze data effectively. CSAT offers various benefits as it enables you to have accurate insights about your customers.
Organizations that regularly communicate with their customers will have a leg up in competitions. The satisfaction surveys show how your customers engage with your business. It also makes them believe that you care about them and what they say matters.
After measuring your customer satisfaction, you will have their preferences to customize interactions. You can focus on the most reliable and convenient platform for engagement.
Furthermore, learning your customer preferences means you will understand what to provide and where to spend most. These informed decisions will push your business to the next level with smart investments. Vague business decisions never really work, and hit-and-more methods can only cost more than their returns.
As most companies struggle to retain their customers, CSAT can help improve retention by telling the key areas to focus on and make a difference. When you attract exceeding your customer satisfaction and provide them with wow moments they deserve, they will keep coming back.
Work With CTI Technology to Track the Right KPIs
Combining these KPIs can help an MSP owner find the right balance between staff and revenue. Most importantly, identify clients who are not aligned with your technology as an asset strategy! There are other performance indicators to track to ensure you succeed. They include:
Topline/bottom line Revenue
Client and channel partner referrals
Licensing counts
Service Level Agreement times
Team certifications, training, and credentials
Client renewals and retention
Ticket resolution and escalation times
Website traffic
Client complaints
Quarterly revenue.
CTI Technology measures all the reliable data points you require for your business success. We have helped businesses in Chicagoland since 2004 and are ready to be the next IT Company to fulfill their business needs. Our IT service and support offer managed IT solutions for every business and budget, flat rates, and use fees to ensure the business is not plagued with unexpected costs.
We offer expert services with great pricing options to ensure you get affordable services. You can check out our Google reviews or contact our customer care desk today to get started.
Why Is CTI Technology The Best Choice For IT Services In The Chicagoland Region?

"Great pricing, even better service. Highly recommended!"
Great pricing, even better service. Highly recommended!"
Guido Arquilla


"Great IT company for our business! Highly recommended."
"Great IT company for our business! Highly recommended."
Brian Coli


"CTI is a great company and I would not trust my IT services to anyone else."
CTI is a great company and I would not trust my IT services to anyone else.
Jenny Wagner