Elgin Law Firms Call CTI Technology For IT Services
Law firms in Elgin, IL are stepping up their IT and migrating to the cloud. Information technology is a vital part of the legal industry. Few professions involve the sheer amount of data that is referenced, handled, created, and secured by law firms and legal practices. It's no surprise that IT services have also become a vital part of building your law firm's business plan and operational procedure.
In order to smoothly and securely handle legal records, you need a software stack that is both well integrated and perfectly cyber-secure. You also need a crack IT team keeping an eye on the system and ready to step in to correct problems at any moment. Managed IT for Elgin Law Firms is the ideal solution, combining the convenience of outsourcing with the full service of an expert IT department.
Here at CTI Technology, we can provide expert Managed IT services for your Elgin law firm.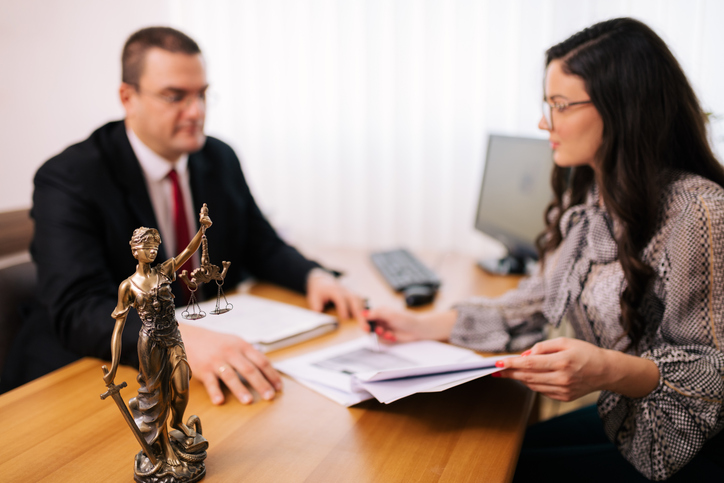 What Are Managed IT Services?
Managed IT is the hands-on upgrade to the previous generation of IT services. Instead of simply providing setup and break-fix solutions, Managed IT services include monitoring, upgrades, and backup recovery plans in an ongoing cycle of IT support and services. Managed IT provides a full-service approach to your business' IT needs, designing a custom framework and service approach for the unique requirements of every building, office, and team.
Managed IT is the IT department you don't have to hire as permanent staff. We'll worry about building an expert team of IT professionals with the full set of specialties you need for complete support. You get the benefit of a well-built team and top-to-bottom IT services.
Services Included in Managed IT for Elgin Law Firms
Infrastructure Assessment and Assembly
Network Architecture Setup
Penetration Testing and Cybersecurity
Network and Endpoint Monitoring
Connectivity and Bandwidth
Installations and Regular Upgrades
Web Hosting
Cloud Migration and Management
Backup and Recovery Services
On-Call Technical Support
The Value of Managed It for Elgin Law Firms
What do Elgin law firms have to gain from Managed IT services? As your outsourced IT department, CTI Technology Managed IT can provide the hands-on, high-standards IT services that will most benefit your law firm's daily workflow and your data security. Here are the primary benefits when an Elgin law firm partners with a Managed IT team like CTI Technology
Professionally Optimized Stack and Network
Your software stack is essential to the flow, function, and security of your law firm's daily practice. From the tools used by your legal team to the website widgets used by clients, every piece of your tech stack must work together, top to bottom. Professionally optimized stacks have both the right selection of software and the right chain of API connections to ensure your stack runs smoothly with a unified data structure.
Cutting-Edge Cybersecurity Solutions
Cybersecurity is an absolute must in the legal industry, as so many of the documents you handle are confidential. To keep your private data safe, you need your software, network, and endpoints all configured for maximum cutting-edge security measures. The hacking industry is evolving every year, and with a Managed IT team, so too will your cybersecurity measures. From installing the latest security patches to closing recently discovered system vulnerabilities, Managed IT can help you stay one step ahead of the latest hacking techniques to provide your clients with the maximum cybersecurity possible in the IT industry.
Network Monitoring and Detection
Network monitoring covers every layer of your stack, from the core temperature of server motherboards to the last view on specific files. It can track movement through the network, logins, file activity, and individual server resource use. Through close monitoring, pattern recognition and pattern-break alerts, network monitoring can detect the signs of hacker activity and hidden malware sooner than any other method.
Managed IT will provide monitoring services, experts to oversee the monitoring and respond to alerts, and monitoring assistive programs to help pattern-match and flag breaks in your usual IT activity routines.
Migrating to the Cloud
Many law firms are progressively making their way from hard servers to the cloud. Cloud hosting and cloud platforms provide flexibility and remote access that are essential for modern businesses. In a time when clients expect zoom meetings and online document signing, migrating to the cloud is the natural next step. A Managed IT team can help you digitize, organize, and migrate cleanly to cloud servers with as little interruption to your workflow as possible. Migrations are also a good time to upgrade your software stack and other infrastructure elements, which your Managed IT team will handle for you after careful planning for the procedure.
Backup Recovery You Can Rely On
Having a solid and well-prepared backup-recovery plan is the best way to prepare for any kind of disaster. A complete backup can allow you to recover from anything. The more complete your backup, including network configuration and endpoint installation, the more quickly you can recover from even extreme disasters like building-wrecking storms or a complete wipe to get rid of ransomware.
With a Managed IT team handling your data, we'll make sure that every backup is taken on time and that each backup is tested for a successful restoration process before it is archived. We can take a full backup of your system, then keep more frequent backups of active documents and cases. The more recent your backup, the less 'time warp' loss you experience should a disaster occur.
Tech Support from an Invested Team
Finally, your Elgin law firm gains the benefit of tech support that knows your system. Instead of a break-fix service with a different agent on the phone with every call, you get a team that is as familiar with your IT system as an on-staff IT department. If your bandwidth cuts out, we know which ISP to contact. If your email has an error, we already know the ins and outs of your email platform and the typical fixes to typical problems.
And if we detect risk or problem through network monitoring, we could easily have it fixed before your law firm experiences a single interruption. Managed IT isn't just set up. We aren't just a help desk. We offer you the complete services of an onboard IT department for your Elgin law firm, but without the effort or expense of maintaining the department on-staff.
Here at CTI Technology, we're here to provide for your Elgin law firm's total IT needs. Contact us today for a consultation.
Why Is CTI Technology The Best Choice For IT Services In The Chicagoland Region?

"Great pricing, even better service. Highly recommended!"
Great pricing, even better service. Highly recommended!"
Guido Arquilla


"Great IT company for our business! Highly recommended."
"Great IT company for our business! Highly recommended."
Brian Coli


"CTI is a great company and I would not trust my IT services to anyone else."
CTI is a great company and I would not trust my IT services to anyone else.
Jenny Wagner